What Does An Emerald Engagement Ring Mean
0 comments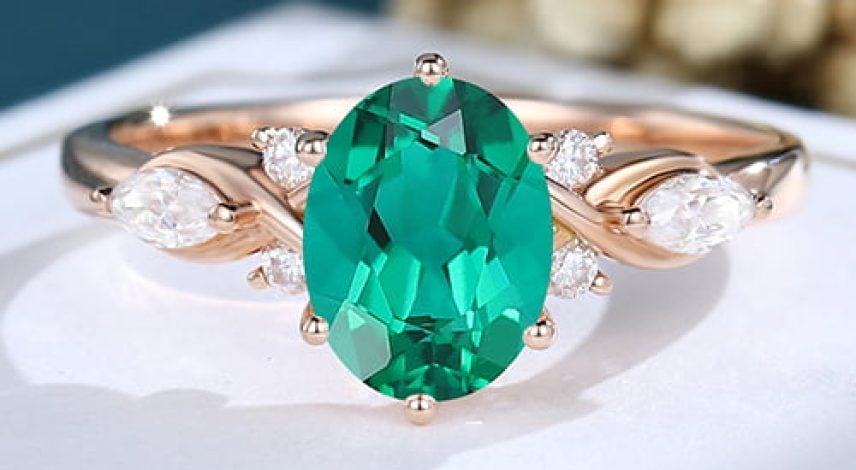 When it comes to engagement rings, diamonds have long held the spotlight. However, an increasing number of couples are seeking a unique alternative to symbolize their eternal love and commitment. Emerald engagement rings, with their emerald green color and unique symbolism, make them the perfect choice for proposal scenarios. In this blog, we will uncover the meaning behind the emerald engagement ring.
Emerald is a precious gemstone that belongs to the beryl mineral family, which also includes other gemstones such as aquamarine and morganite. Emerald is a deep green stone often associated with love, wisdom, growth, and prosperity.
In addition, the Emerald is the birthstone of the month of May and it is believed to bring good luck to those born in that month.
Where Does Emerald Comes From?
Colombia is known as the most significant producer of high-quality emeralds, renowned for their rich color and exceptional clarity. Other notable sources of emeralds include Zambia, Brazil, Afghanistan, and Zimbabwe.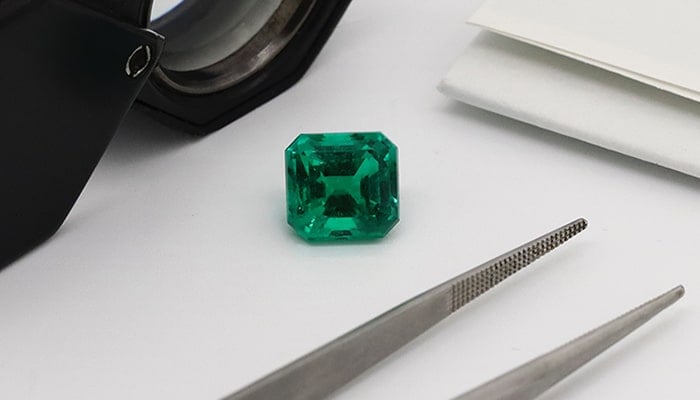 Emerald Engagement Ring Meaning
Each gemstone has its unique meaning and the use of emeralds dates back to ancient Egyptian history. It has an enchanting deep green color and this gemstone means eternal love and loyalty. If you are looking for a ring that symbolizes eternal love and commitment, an emerald engagement ring is an outstanding choice.
Like any engagement ring, an emerald engagement ring symbolizes eternal love and commitment. It represents a promise of a lifelong partnership and the intention to build a future together. The vibrant green color of the emerald represents the enduring nature of love and the growth that comes with a committed relationship.
In ancient Egyptian culture, emeralds represented eternal life and people believed that these stones brought peace to the mind and body. The soothing green color of this gemstone creates vitality within the wearer while improving concentration. Emeralds are said to have healing properties. In the past, emeralds were used to reduce eye strain and improve eyesight. Some people even used them to heal organs, such as the pancreas and kidneys.
Is An Emerald Engagement Ring Durable?
Emerald has a hardness of 7.5 to 8 on the Mohs scale, meaning that it is softer than harder stones such as diamonds, sapphires, and rubies. As a result, emeralds are more likely to be scratched by other jewelry and may be damaged by daily wear and tear. Like all engagement rings, proper care will help an emerald ring maintain its appearance over time. It is wise to remove your emerald ring before undertaking strenuous work and exposure to chemicals.
Additionally, emeralds have a fair to good toughness, which refers to their resistance to breaking or chipping. In general, the vast majority of emeralds are inclusions or fractures. Therefore, when they are subjected to external shocks, the stones are more likely to crack.
Discover Our Emerald Engagement Rings