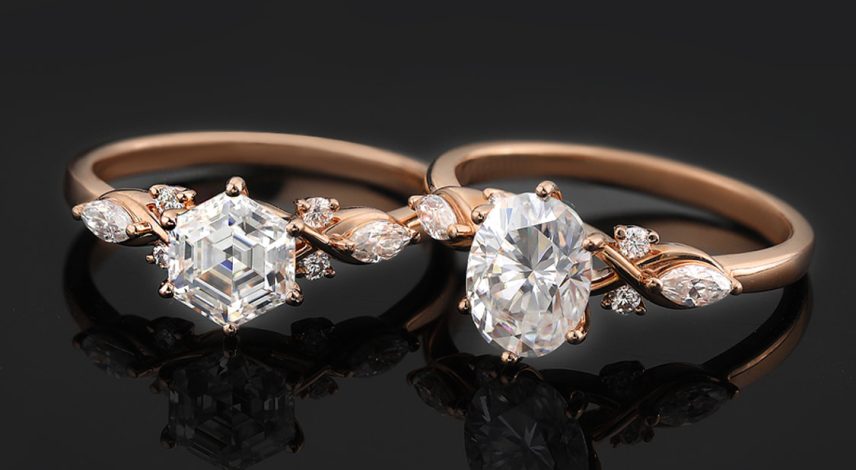 At LisaJewelryUS, we understand that purchasing jewels can be a significant decision, and it's essential to make informed decisions. When buying jewelry, you may notice the words "TDW" and "DEW", both are important factors in measuring a diamond. In this article, we will tell you what TDW and DEW mean and why they are important when choosing jewelry.
What is Total Diamond Weight (TDW)?
TDW is Total Diamond Weight (also known as "CTW", "CWT", and "TW") and stands for "Total Diamond Weight" which describes the total weight of all the diamonds in a ring, bracelet, or stud. If you own a diamond ring with three diamonds in it, the TDW is the total weight of those three diamonds.
When shopping for diamonds, it's essential to consider the TDW in relation to the other factors that contribute to a diamond's value, such as cut, color, and clarity. A larger TDW does not always equate to a higher value if the other factors are lacking.
What is Diamond Equivalent Weight (DEW)?
DEW stands for Diamond Equivalent Weight and refers to the weight of a stone compared to a diamond. It is used to describe the total weight of all diamond-like stones and is often used in the marketing of jewelry that contains diamond substitutes in a piece of jewelry, such as moissanite.
As you know, moissanite and diamonds do not have the same density, which means that two moissanite and diamonds of exactly the same size and cut do not weigh the same. A moissanite of the same size will be a little lighter than a diamond. As an example, for a 6.5 mm diameter diamond, the diamond weighs about 1 carat and the moissanite weighs about 0.8 carats, we can say that the DEW of a 6.5 mm moissanite is 1 carat to help buyers compare moissanite and diamonds.
Gemstones are generally priced by weight, as the different cuts, angles, and other uncertainties of a gemstone can affect its size. Different stones have different densities and weights, which means that two stones of the same size will have different weights; or two stones of equal carat weight will present different size dimensions, so the DEW can be used to compare their relative sizes, which is a scientific and fair way to measure the value of a gemstone.
The data on DEW in the chart below is for reference only: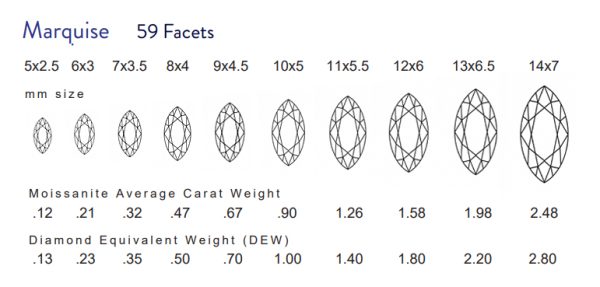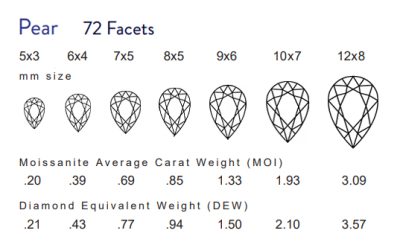 Why Do TDW and DEW Matter?
When buying an engagement ring, it is vital to understand TDW and DEW to ensure that you are getting the ultimate value for your purchase. A higher TDW does not always mean a higher value if there is a lack of other factors that contribute to the value.
Additionally, TDW and DEW can affect the appearance of the jewelry. A higher TDW may make a piece of jewelry look more substantial and more luxurious. However, it's essential to consider the quality of the diamonds in the piece as well.
At LisaJewelryUS, we believe in transparency when it comes to our jewels' TDW and DEW. We provide detailed information about the Lab Diamonds Rings, Moissanite rings, and Gemstone Rings to ensure our customers are making informed decisions about their purchases. We only use high-quality diamonds、 gemstones in our jewelry to ensure that our customers get what they want.